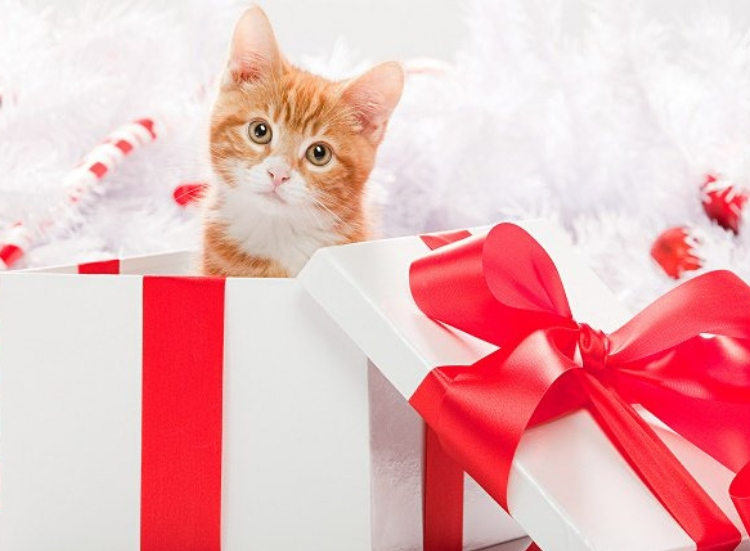 With the Christmas period now drawing to a close, we no doubt look at the many things Father Christmas bought us and think to ourselves "will I ever actually use this?" It's not uncommon however for families to go out hunting for an animal as a Christmas gift. Whether it is a rabbit for their… Read more »
With the Christmas period now drawing to a close, we no doubt look at the many things Father Christmas bought us and think to ourselves "will I ever actually use this?"
It's not uncommon however for families to go out hunting for an animal as a Christmas gift. Whether it is a rabbit for their son or daughter who has been begging for months or an older dog bought with the aim of keeping a family member company in their older age, animals are a popular choice for gifts at Christmas.
We wanted to address this in our blog this week because although of course so many people get animals for the right reasons, regardless of the time of year, it is important to understand the responsibilities and financial commitment that comes with owning a pet, no matter how big or small.
First and foremost if your son and/or daughter wants a kitten, puppy or any animal for Christmas it is vital that you as a family discuss this at length. We don't doubt so many children are responsible and committed but being so young their interests may change as the years come and it's possible they will lose interest in looking after a family pet which will then mean the responsibility is solely on the adult/s of the household.
Are you ready for that kind of commitment both personally and financially?
Once you have taken a pet on, it is down to you to organise their vaccinations, neutering, dietary requirements and insurance!
It can be easy to romanticise the idea of having a pet – having a wonderful animal with you day and night, sharing the next 10+ years together, but the reality is that so much hard work goes into caring for an animal.
The other thing to consider is where you will be getting the animal from? Are you going to go to a rescue centre or go to a breeder? Do you want a kitten/puppy or an older animal?
Each decision has its pros and cons –
If you rescue an older animal from a rescue centre they are more likely to have been house-trained, however they could also suffer with behavioural issues born out of their insecurities from being in a rescue centre which will require training and commitment to help.
A puppy/kitten is new to the world and gives you the opportunity to start from scratch, but equally they will need vaccinating and neutering which of course comes with a price tag.
So let's say you have found somewhere to get your animal, whether it is a breeder where you have seen the animals mum and dad and feel they are healthy, or a rescue centre that look after their animals well, and you are now happy to go ahead and take this animal home for Christmas – what next?
We'd highly recommend looking into insurance for your new furry friend.
The first few months of owning a pet, whether it is a young animal or older, can potentially be the most expensive.
If it is an older animal it could suddenly show signs of a new illness no one could have predicted, and if it is a young animal they will be running around on bags of energy most of the time (when they aren't having naps) so they can fall and hurt themselves and as their bodies have not fully developed yet it is vital to get any injuries checked over immediately by your vet!
If you have insurance so many of these costs will then be covered, saving you a huge vet bill and any doubt that you made the wrong decision in adopting this animal.
Ultimately the time has to be right for a family to adopt an animal and the festive period should not have an influence on your decision, but if you do decide it is now time to welcome a furry friend into your home please think it through at length, communicate with your family members so they understand the work it'll entail and do it for the right reasons!
Animals are not an action figure wrapped in plastic to be disposed of in six months time, they are living creatures who are deserving of many years on this planet, as much as we are.
Don't forget to give your animals a Christmas cuddle this festive season and remember why you love them!