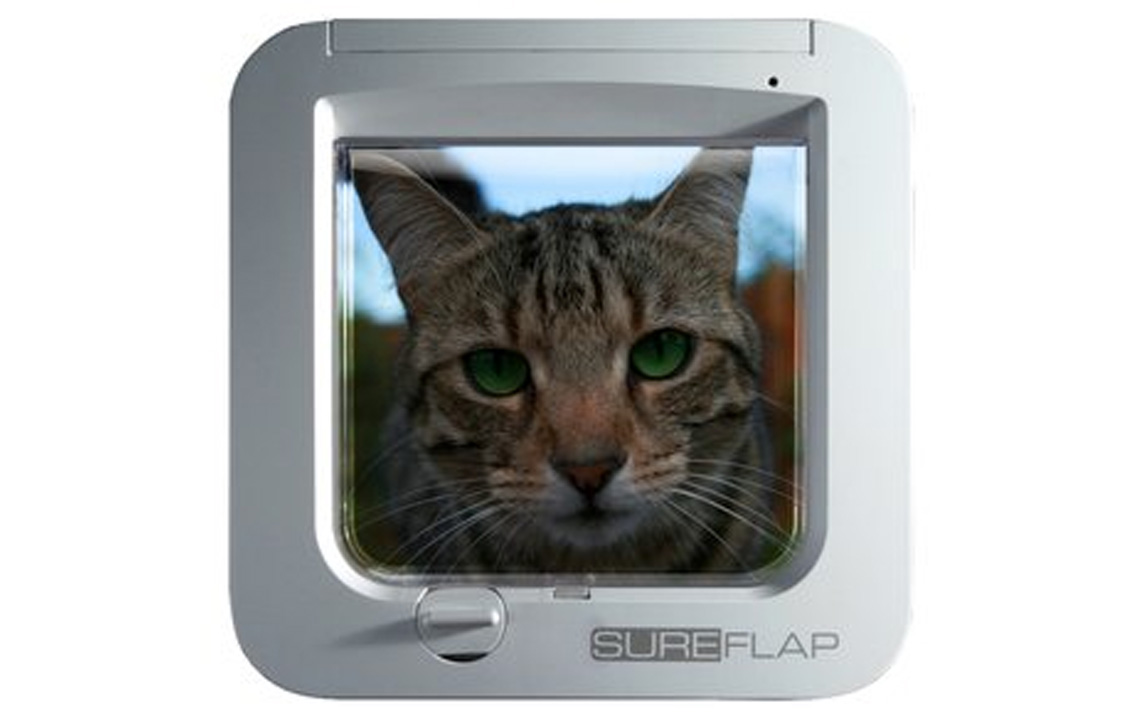 Ever had problems with unwanted feline visitors using your cat's cat flap? The solution is here. We now stock the fantastic SureFlap Microchip Cat Flap at a brilliant and very competitive price. You can purchase through the clinic or through our online shop.
Buy the SureFlap Microchip Cat Flap now – just click here!
In June 2013 we are offering 25% off our standard microchipping (not in conjunction with other offers). For just £20.79 we will microchip your cat. Book your microchipping appointment today.
CONTACT US TO HAVE YOUR CAT MICROCHIPPED!
The SureFlap Microchip Cat Flap identifies cats using their unique identification microchip, unlocking only for your pet and preventing strays and neighbourhood cats from entering your home.
Learns your cat's existing identification microchip
Compatible with all common microchip types
No need for a collar or tag which can become lost or snagged
Simple one-button programming learns your cat's chip number in seconds
Quick and easy to install into doors, windows and walls
Fits into the hole left by most existing cat flaps
Battery operated – typical battery life up to 12 months
Stores up to 32 cats in memory
Easy setup, installation & operation
Learns your cat's existing identification microchip
The only multi-format microchip cat flap – works with all common microchip types
Simple one-button programming learns your cat's chip in seconds
Elegant two-part design enables quick installation in doors, windows and walls
Fits into the hole left by many existing cat flaps
Secure entry for your cat(s)
Robust door and lock keep out unwanted feline visitors
No need for a collar or tag which can become lost or snagged
Tunnel design prevents intruder cats from pulling the door open
Improved 4-way manual lock enables locking to any combination of in/out
Magnetic latch prevents the door from flapping in the wind
Efficient power consumption
Battery operated – typical battery life up to 12 months
Powers up only when your cat puts its head in the tunnel
Low battery indicator light