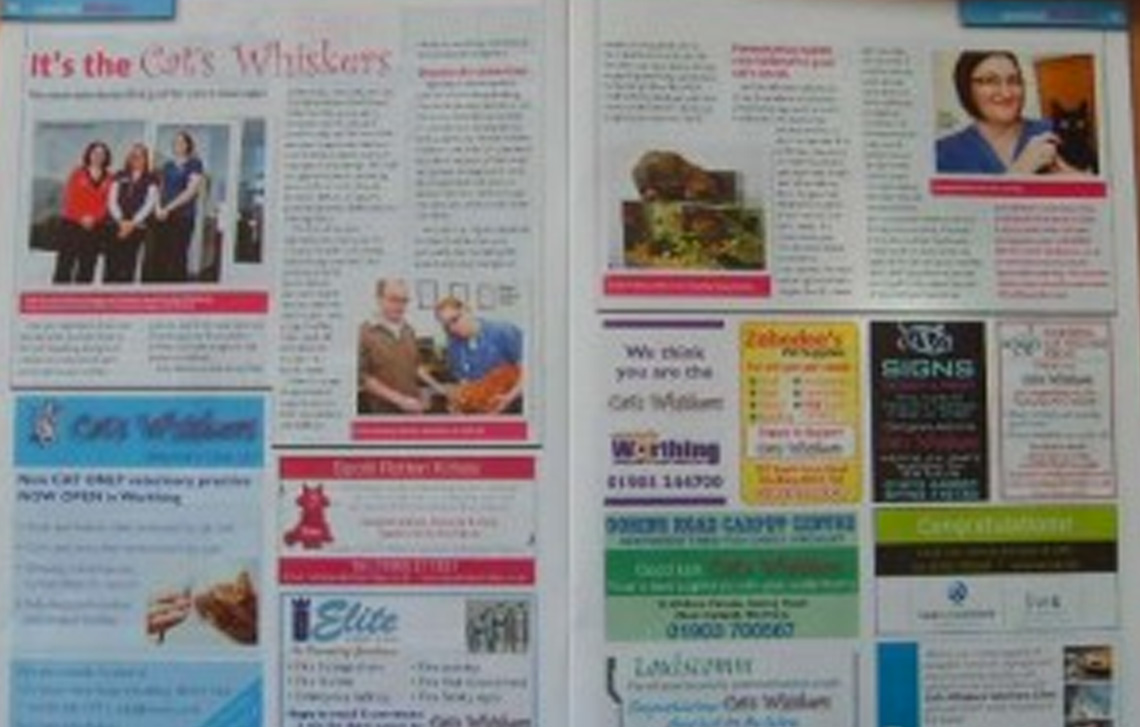 Thank you to the team at Essentially Worthing magazine for putting together the brilliant feature for Cat's Whiskers Veterinary Clinic in the April 2010 edition. It is fantastic.
Also…a HUGE THANK YOU to everyone who advertised alongside us showing support. Thank you for the brilliant service you supplied us with during our set-up, and support along the way:
You guys are all stars!