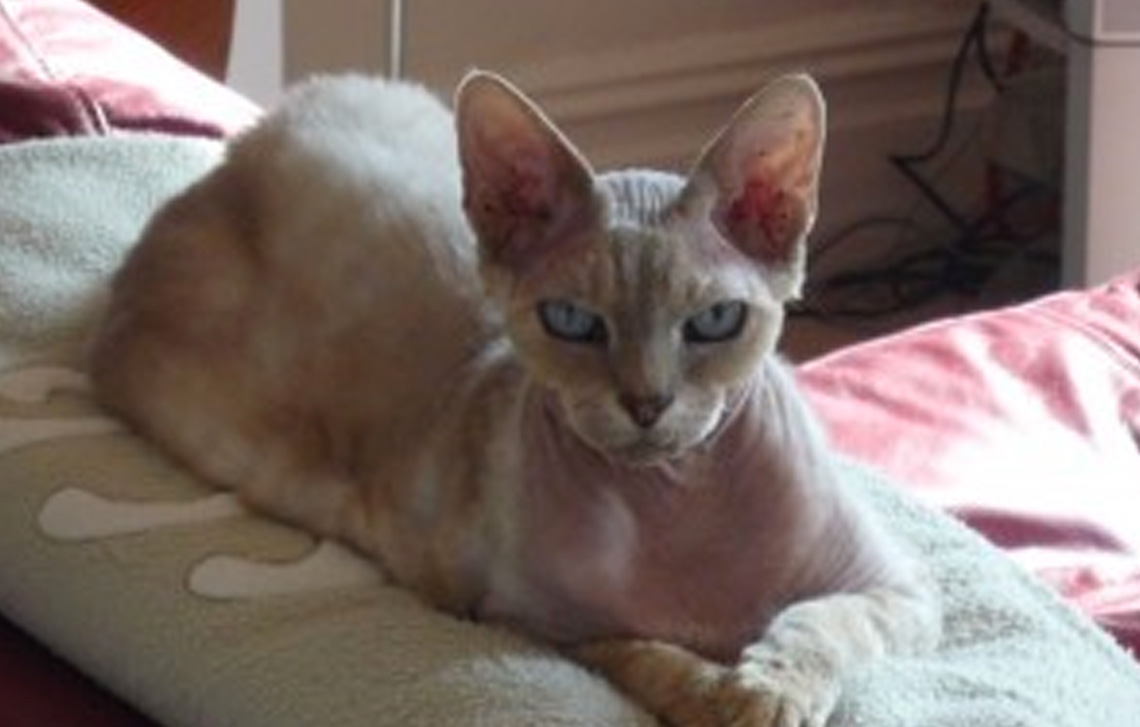 Obi is the cutest little Devon Rex that we have seen quite a few times.
"Hi Kelly and Amanda,
Obi's slowly getting less scabby!! My mum made him a new t-shirt so he's now got a red one with white spots on!! It was recycled from a top of my step daughter, Evie. So he looks more like a girl than a boy.
Anyway as requested here is a picture of Obi. (Not in his new t-shirt though).
Thanks once again for everything. See you soon.
Saffron"