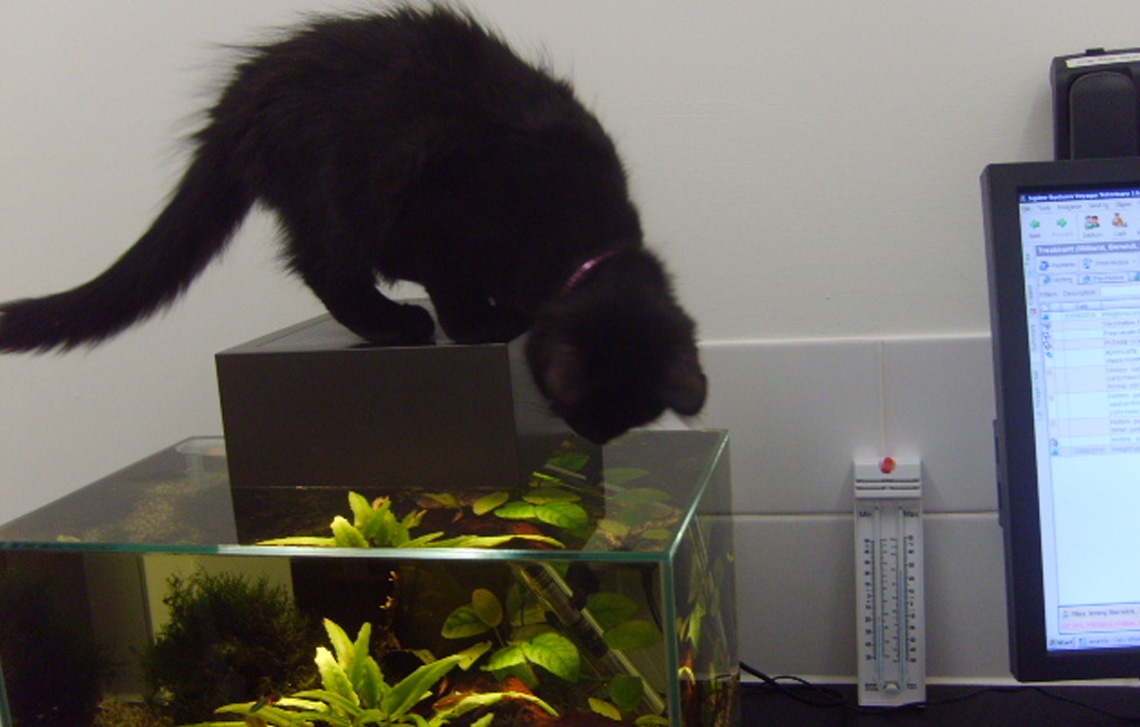 Two very cute little kittens Janet and Mittens came to visit us a few weeks ago. Janet was the most curious of the two as you can see from the pictures
Three weeks later – they have certainly grown – this time Mittens was a lot braver!
Update 19.07.10 – last week Janet and Mittens came in for their spay op. They were so cute all cuddles up together just before they went home.
Some kind words from their owner:
"To Kelly, Jenny and Amanda,

Just a quick note to say I am absolutely delighted with the service at Cat's Whiskers:-) I have had cats before and whenever I took them to the vets we always had to endure the envitable 'sulking phase' when we got them home! Not with you guys though:-) you go above and beyond to make it the nicest experience possible! So thank you! Janet and mittens are grateful too!

From Jenny Berwick"