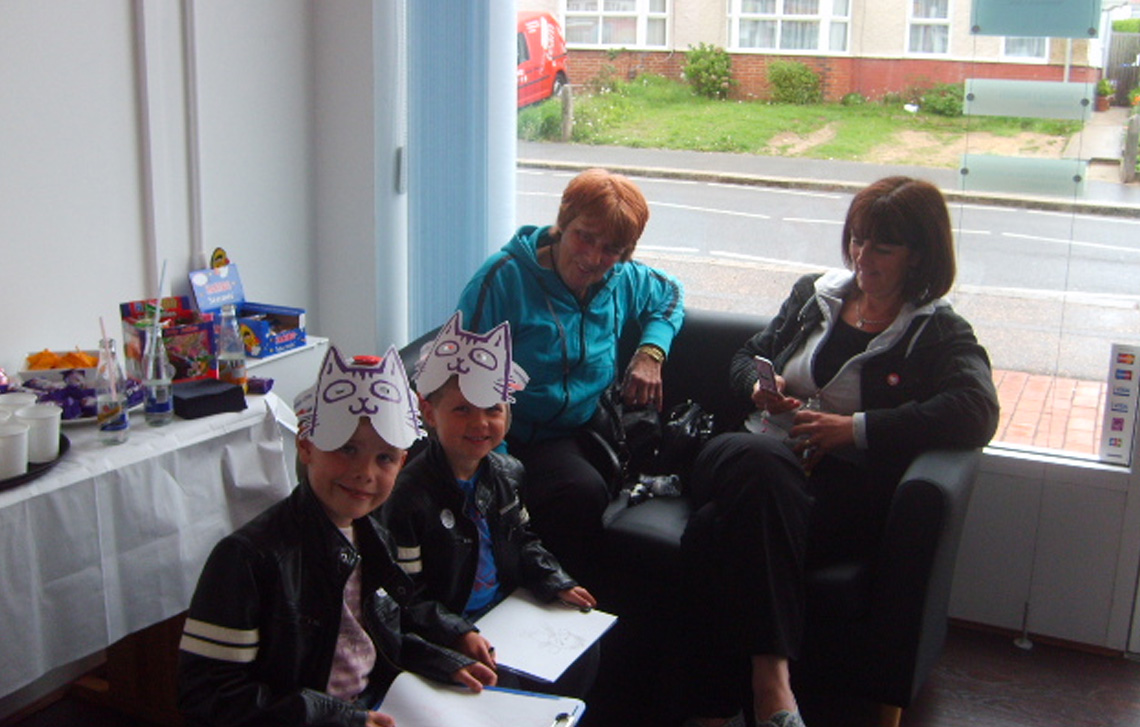 Thank you to everyone who helped out at the Open Afternoon on Saturday 08th May 2010.
And to all clients who bought raffle tickets and brought their cats in for helath checks in April. We managed to raise £78.26 for Worthing Cat Welfare Trust, not including sales made from their very well stocked stand. There was plenty of interest on the re-homing side – we're hoping lots of homeless pussy cats will find new homes.
RAFFLE
The raffles winners were as follows:
1st Prize Special Pet Health Package – Mr & Mrs Williamson
2nd Prize Pet Health Package – Mr Norris
CONGRATULATIONS – your vouchers are on their way to you.
POSTER COMPETITION
We also several entries to our Pet Health Poster Competition. The winners are as follows:
Overall Winner – Katy and Lucy Dallen (age 11 and 7)
8 years and over
1st Prize – Katy and Lucy Dallen (age 11 and 7)
2nd Prize – William Harding (age 8 )
Under 8 years
1st Prize – Lucy Poole (age 7)
2nd Prize – Joe Harding (age 5
CONGRATULATIONS – we hope you like your prizes.
Thank you to the following young artists for participating:
Olivia Ruby Williamson (age 5)
Yan Yan Leow (age 12)
Isabel June Ward (age 9 almost 10)
Morgan Kay Goddard (age 10)
Matty Leow (age 9)